With summer camps wrapped up and Thanksgiving right around the corner, we have so much to be thankful for!
Lake Site Update:
by David Graham (Director of Camping)
The last campers departed weeks ago, but summer is indisputably over today. We've had cute whispers of snow on the peaks, "a dusting like confectioners sugar." What's happening today is not cute. What's happening today is a proper "dump" of snow. Tonightbefore bed I will stoke the wood-burning stove, like a pioneer.
Another sign of the times: Sam has laced up his skates for hockey season - his first ever practice was one week ago. He's excited to learn, but he has never skated before, and I know how difficult this will be. My friend Caleb Schulze told me he didn't learn how to properly skate until he was 10 or 11, after years of hockey practice.. I hope that the fun of the game distracts at least a little, so that he is willing to endure the difficult transition "from dreaming aspiration to laborious doing."
I'm thinking about this transition for myself too, thinking about the wise words of the demon Screwtape...
"The Enemy [God] allows this disappointment to occur on the threshold of every human endeavour. It occurs when the boy who has been enchanted in the nursery by Stories from the Odyssey buckles down to really learning Greek. It occurs when lovers have got married and begin the real task of learning to live together. In every department of life it marks the transition from dreaming aspiration to laborious doing. The Enemy takes this risk because He has a curious fantasy of making all these disgusting little human vermin into what He calls His 'free' lovers and servants—'sons' is the word He uses, with His inveterate love of degrading the whole spiritual world by unnatural liaisons with the two-legged animals. Desiring their freedom, He therefore refuses to carry them, by their mere affections and habits, to any of the goals which He sets before them: He leaves them to 'do it on their own'. " C.S. Lewis, The Screwtape Letters.
I feel today at the threshold of a new endeavor. Oh, there's a lengthy and important to do list of clearly defined to-dos, (especially around water treatment and staff housing) but for the most part, the pressing & familiar tasks are behind us. We're finished the work of the summer - that delirious and delightful rush from May to September, filled with 'stuff' happening every day, all day from Bible Study (at 6:30 AM) to Bush Patrol (at 11:00 PM). Now, we undertake a new challenge (in many ways harder!): the indistinct and inexact work of ensuring that, next summer, a life-giving community is again introducing kids to the Kingdom of God. That goal requires very specific contributions from the right people (contributions of time, money, experience & expertise). That's the endeavour we are on the cusp of, even now.
We think we know where we are headed. We think that getting the right people requires deliberately integrating back to the wider Christian community. Which makes sense, because there's hardly anyone here. It's like the camp is in hibernation... Anyone who has dropped in to camp on a random Tuesday in November knows that weird feeling of unfamiliar emptiness. Everyone's gone home! The staff, and all of our campers: they're from "somewhere else." The camp is in hibernation, but the community isn't. The community (those people) still exists. They're going to church (or not going to church) in the towns 3, or 4 (and more!) hours away from here. That's where the camp community is for most of the year, and so we recognize that we are doing ministry with those people & churches! Since we are already in ministry together, we should do that ministry well - in a coordinated and thoughtful manner. Which requires communication.
Meaningful communication is difficult work. I've dreamed about how it's going to happen, dreamed about newsletters, and prayer chains, and podcasts, and road trips, and regular social media updates, and coffee houses, and reunions, and drop-ins… This season marks the beginning of the transition, from dreaming to doing. Pray for us, that we are consistent in our efforts, and that we do not grow weary. And hold us to it! Drop in to see us, send emails, ask questions. We're in ministry together: we should endeavour to do it well.
With love in Christ,
David
Mountain Site Update:
by Andrew Legg (Mountain Site Director)
Some Final thoughts for the summer From the Legg Tribe...
If you know me you may know I have certain love/obsession/history with coffee. I can (and have) given lectures on the stuff. Among a thousand other lesser qualities, my favourite uses of the black elixir are that it keeps you up for morning staff bible study and it is the perfect conduit for conversation on the deck at the Crow mountain site with at least two good friends. I left my stovetop coffee maker at camp. We packed up everything and left on the Monday to return to Lethbridge and get on to the 247 items on my 'TO reallyyoushouldputthisoffnolongerDO!!' list. I was going to return on the Friday and say my final goodbye and shut down the Mountain site but the forest service beat me to it and shut down the forest. I did feel like I had left a knot untied. That and my coffee pot.
Allow me to pour a cup as I reflect and mentally tie our summer up.(together?)
This was an amazing summer with countless great morning bible studies and daily
encouraging the staff as we shared coffee and life together in the good good work of
camp. Here are a few word polaroids of my summer.
Spontaneous training, over the phone, with spotty-at-best reception, in the rudiments of plumbing.
Teaching a wood carving option and ruminating with 11 year olds about what makes a truly good walking stick.
The various mice, gophers, squirrels, pikas and packrats that dwell under the buildings that get increasingly fatter in relation to their proximity to the kitchen.
Getting shot in the head by with a heavily padded arrow by a 13 year old girl and promptly returning the favor.
Building a teepee with 14 year olds in the one good downpour of the summer.
My children being adopted into a cabin by a new set of campers every week.
The look on Michael Kennedy's face when I would ask if he could cut down a tree.
Watching in awe as teens learned to walk on a slack line.
The rapt attention of testimony after testimony at the evening christmas light approximation of a campfire.
Wonderfully idiotic silly songs sung with gusto.
Stew and biscuits.
Reassuring the parents of Junior campers, having tea with the parents of Intermediate campers, and requesting the keys to vehicles driven by Senior campers.
I did not do a single polar dip (not regrettable)
I did not peak any mountains (regrettable...I shall have to do this again and rectify this)
The health inspector informing me "Ha ha ha! Well that's a first!" after boys cabin 4 launched a pitcher of water over the balcony from their vantage in the dish pit and landed squarely in the face of said health inspector.
'Teaching' a group of four year olds how to shoot a bow and arrow or rather, be there to hold a bow and a child in one place and send an arrow in another to the delight and wonderment of the children, and a big grin for parents.
Work Days
Singing at family camp and hearing a blend of voices that are as good now as they were 20 years ago.
Jim Graham retelling the origin stories of camp and reminding us of the simple purpose: To introduce children to Jesus.
I had not planned to take my family to Camp this summer and yet the blessings
that God has had for us has been so much more than we could ever ask or imagine. It
has always been a place where the work is simple and yet so profound. Lives are
changed whatever age or capacity you come to camp. We do not yet know what our
involvement will look like in the years ahead but we will be praying. We will likely be
back...I need my coffee pot and everything that goes with it.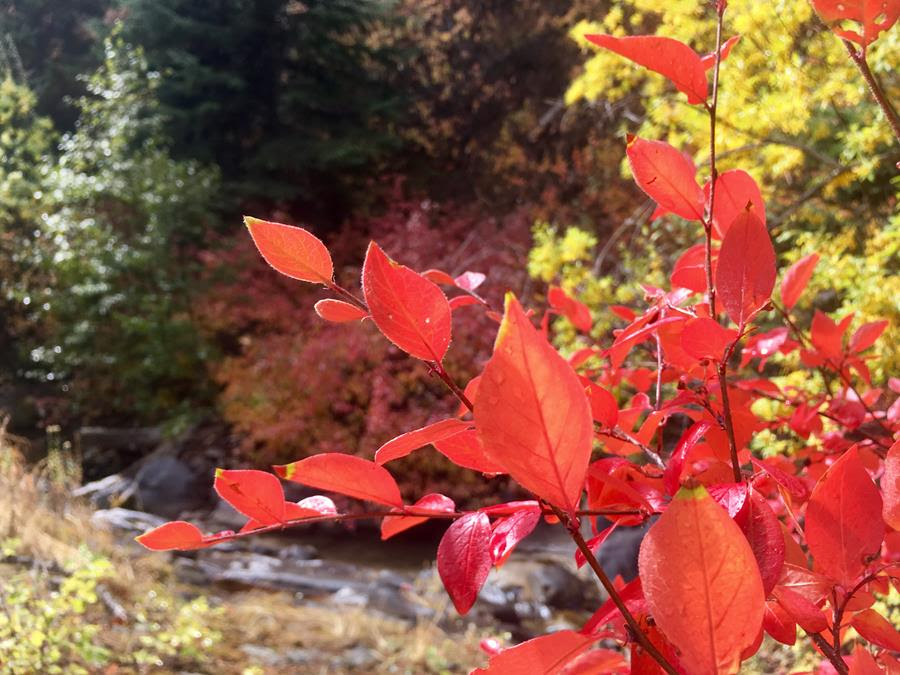 What we're praying about
Making smooth paths to encourage a community, rooted in the life Jesus gives, that happens with camp people, wherever they are! Working through our off-season to-dos while remaining focused on the larger task: doing our part to bring God's kingdom on earth.
"Nor will people say, 'Here it is,' or 'There it is,' because the kingdom of God is within [and/or among] you." Luke 17:21